BACK
Sep 1, 2018 |
Latest News |
How do you get clients as a Freelancer?
You've set up a new business, you're full of enthusiasm but you've not got any clients...
A memory that will stick with me is going to my first networking meeting. Networking was always something that filled me with dread (see my previous blog about tips for nervous networkers for proof of this!), somehow I built up the courage to go along to a meeting, this meeting was really informal and everyone was really friendly. I didn't have to get up in front of a room full of people and say "my name is Rachael and I'm a VA" so that was a great start! People chatted about their businesses, their clients and what they could offer to each other, it was great and my confidence was increasing. I was talking to one lady who was very helpful and said she'd keep me in mind when talking to others and then she asked me "out of the clients you have, what does your usual client look like?" Oh. I had done some work on my client avatar and had a picture in my head of what they would be looking for etc. but what I didn't actually have was any real-life clients! I felt like a complete failure.
I was a bit flustered and had to think quickly without it being obvious that I was a complete novice, I didn't want them to think that I was already failing before I had begun by not actually having anyone on my books. I came up with something based on who I would like to work with, but I'm not sure how convincing it was.

This embarrassing incident made me realise that in order to get clients you had to have some clients to boast about. If I could have at least one success story to share that was 100% real then I would be able to tell other potential clients what I had achieved.

I made it my mission to do anything I could to generate some business, after all, I had put a lot on the line to set this business up and I'd put a lot of hard work in to getting things up and running with the help of the team at My VA Business (see the previous blog for background).

I can't guarantee that this will work for everyone starting out, but I can tell you that this worked for me, in truth there is no one-size-fits-all answer and I think a combination of marketing worked for me.


Social Media – I knew how to use Facebook and Twitter and had been running business pages in my employed role for a few years as well as promoting our holiday cottage business on social media so this was something I was comfortable with. I made sure I had a professional Facebook page to refer people to and then invited all of my contacts and asked my contacts to invite their contacts and so on. Although it's not a numbers game on Facebook, through getting people to like the page it automatically spread the word about what I was doing and my new business venture. I also posted on my personal page to spread the message even wider, as not everyone on my friends' list would be interested in liking a business page if they were unlikely to ever buy from me.


I was really chuffed that so many people shared the post and it definitely helped me in generating a bit of a buzz about what I was doing.

I had been on LinkedIn for quite a while so I made sure that my profile was up to date and I went out and asked for recommendations from anyone I had worked with previously – this included managers and colleagues. I then used snippets from these recommendations as testimonials on my website (more about those later…) so that even though I didn't have any clients in my new business I had some kind of social proof that I was good at what I was going to be doing.
I also went out to people I had worked with in previous roles and told them about what I was doing, sent a link to my new website and asked them if they could think of anyone who may be interested in my services. This was a great success and people actually connected me with their contacts and introduced me by email to people so that I could start conversations. Linkedin was a source of work for me, but not for a little while after I started, it is something you have to work on and keep plugging away at, but definitely something that is worthwhile when you are selling professional business services.


The thing to remember about social media is that very rarely is anything going to happen with the first message or post. It's all about building up a relationship and some trust. One thing I really can't stand is when you connect with someone on social media and the first thing they do is to send you a message selling their services. My rule is that if you would behave in a certain way in a room of people doing real-life networking, then you are OK doing the same online. I've yet to come across someone who initiates a conversation face-to-face by giving you an immediate sales pitch!

As well as working in the online world I did a similar process with people I knew who were likely to have lots of suitable contacts. I swallowed my pride and emailed people who I thought would be useful – anyone who had been in a business role or people who were involved with the type of clients I would love to have. This was the source of my first paying client! Someone who lived locally said that they knew of someone else who was always complaining that they couldn't get through all of their admin – perfect! They introduced me by email and I arranged to go and see them. I came away with my first retainer client!!

My next client came from a similar source as I had someone on my radar who I would have loved to work with so I figured out which of my contacts knew them well and as well as emailing the potential client directly, I asked my contact if they could put a good word in for me. This generated my second retainer client. (I treated myself to a new skirt that day to wear at the next networking event as a celebration!!). After working for these clients for a little while I asked them for testimonials for my website – so now I had those ex-colleagues and managers and some clients from my new business all saying I was good at what I did #Winning

Another source of work came from Facebook groups – which you really have to treat as online networking. I found it frustrating at first that when people posted in a group that they were looking for a Virtual Assistant loads of members would suggest various other VA's and no-one suggested me! However, I soon gathered that it was because there wasn't a great awareness of me and my business and that is something you have to build up. One day someone posted that they were looking for some help with some tasks and I thought "I can do that!" so I sent over a message and that generated a one-off task for me, but even so, it was great experience, another testimonial for my website and some money in the bank.


To wrap this up and bring things back to that initial networking meeting where I felt so awkward, once you have clients you can generate more. Even if the first client you get doesn't generate a massive income or is not your perfect fit for that client avatar you've been working on, you can use the success stories to give you something 100% genuine to talk about at meetings or online and if the client is happy to give you a testimonial or reference then that's even better.
Top Tips...
Step out of your comfort zone and take a bit of a risk. If you don't know how to do something, don't panic, you can learn. There is so much training available for VA's at the moment, take advantage of as much FREE training as possible in the early days as once you have those clients on board, your focus will naturally switch to generating an income rather than expanding your knowledge. This free training from Virtual Miss Friday is definitely worth looking at.
Don't sell yourself short - although you'll be panicking that you need to generate an income, DON'T do work for nothing or very little as it is really difficult to then increase your rate without it being awkward.
Be careful who you take on as a client - you may get enquiries from people who aren't your perfect client, that's fine but always remain comfortable with the tasks you are being asked to do. If something sounds too good to be true, then it generally is. If you feel that you are being asked to do something that feels wrong, then it usually is wrong.
Be wary of sites that provide Virtual Assistants who will work for really low rates - the type of clients who are happy to pay £5 per hour for something are not the type of clients you want to work with. There are some fab sites like Fiverr which are a great place to try and find some new projects to work on, especially when you are first starting out as a new VA.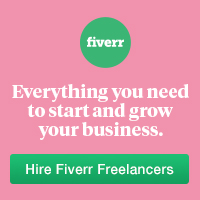 Finally... Try and find other Virtual Assistants in your area who are already established and may need help with Associate work, I wish this was something that I had done more of when I was first starting out and now that my business is established, I try to offer associate tasks to others whenever I have a lot of work to get through. It's great experience and you never know when you will need an extra pair of hands to help with something on a more permanent basis.


*Blogs may contain affiliate links.